SACRED FEMININE
TRUFFLE RETREAT

August 18-22 in The Netherlands
Ready to nurture real self love?
Join our Psilocybin Truffle Retreat with Dr. 1Drea and Jessika Lagarde to reclaim your Authentic Self!
If you're ready for a transformative journey towards self-acceptance, body positivity, and profound personal growth, you've come to the right place. 
Join us for a carefully curated retreat designed to harness the healing power of psilocybin truffles. This retreat is a beautiful blend of our expertise in integrative medicine, psychedelic assisted therapy, trauma-aware facilitation, and deep commitment to fostering authentic self-love and empowerment. 
Psychedelics and the Feminine Path to Empowerment
You will experience the profound healing power of psilocybin truffles through two personalized ceremonies. We will dive into a safe and nurturing space that fosters self-love, acceptance, and body positivity.
YOU WILL BE GENTLY HELD & SUPPORTED.
In the serene and safe setting of the Netherlands, you will be gently guided through a personalized psilocybin truffle ceremony. We are committed to your safety, comfort, and ensuring a transformative experience, using our decades of professional and personal experience with psychedelics.
This retreat will show you how to:
Connect with your inner healing intelligence
Clear your mind with meditation
Connect with your body through breathwork
Reclaim your sovereignty
It's time to nurture yourself like never before.
FOUNDATION
Kick-start your transformative journey with a personalized session with one of your facilitators, participate in interactive group calls, watch enlightening educational videos, and explore insightful journal prompts. This preparatory phase will equip you with the knowledge, mental readiness, and deep self-awareness needed for the impactful experiences ahead.
TRANSFORMATION
In this pivotal phase, partake in the transformative power of psilocybin through two carefully guided ceremonies to explore your inner world and unlock latent potential. Your experiences will be enriched with mindful moments in nature and group integration activities, designed to foster personal growth and profound insight.
INTEGRATION
After the retreat, we'll support your transition back to daily life with a comprehensive integration program. Benefit from group calls, daily journal prompts, and guided meditations. This period of reflection and growth will allow you to fully integrate and apply the insights gained from your psilocybin journey.
Journey into Self-Acceptance
Imagine dissolving self-judgment, fear, and limiting beliefs that have been holding you back from embracing your true self. This retreat is designed to help you heal your relationship with your body, cultivate self-love, and open up a new pathway to self-acceptance.
Dr. 1Drea Pennington, Lead Facilitator
1Drea brings over 20 years of professional experience helping people heal from adverse childhood experiences, eating disorders, and depression. As a certified psychedelic therapist, she provides a supportive, compassionate, and informed approach to guide you through this profound journey.
Jessika Lagarde, Lead Facilitator
Jessika is a co-founder of Women On Psychedelics, a certified trauma-informed practitioner, and an educator in the psychedelic space. Specializing in guiding women through life transitions, Jessika will provide invaluable support and guidance through your preparation and integration of psychedelic experiences.
"Society may put us in boxes, but that doesn't mean we have to stay there. So let's break free from who we think we should be and start living the fulfilling life we deserve."
Dr. 1Drea
"Women deserve to feel their power and own their voice. It is an honor to help facilitate this process."
Jessika Lagarde
IS THIS RETREAT RIGHT FOR YOU?
The Sacred Feminine Women's Psilocybin Truffle Retreat is designed for women from all walks of life who are ready to explore, heal, and grow. But how do you know if this retreat is a good fit for you? Let's delve into some of the qualities we've found in our most successful participants:
1. You're on a Path of Personal Growth: You're open-minded and committed to personal development. You're not looking for a quick fix, but a profound journey that allows you to delve deeper into your own mind and spirit.
2. You're Ready for Deep Healing: You're willing to face your fears, insecurities, or traumas, and you're looking for a supportive and nurturing environment to help guide you through this process.
3. You Have an Open Mind: You are open to new experiences and ready to embrace the unknown. Whether you're new to psychedelics or have previous experience, you are approaching this retreat with curiosity and respect for the process.
4. You Respect the Sacred: You understand that psilocybin is a sacred medicine and this retreat is a ceremonial experience. You are willing to approach it with reverence and respect.
5. You Seek Connection: You desire to connect with a community of like-minded women, to build relationships that extend beyond the retreat, and to find a sisterhood of support and understanding.
If these qualities resonate with you, then the Sacred Feminine Women's Psilocybin Retreat may be the perfect journey for your soul's evolution. If you're still unsure, feel free to reach out. We're here to guide and support you in making this important decision.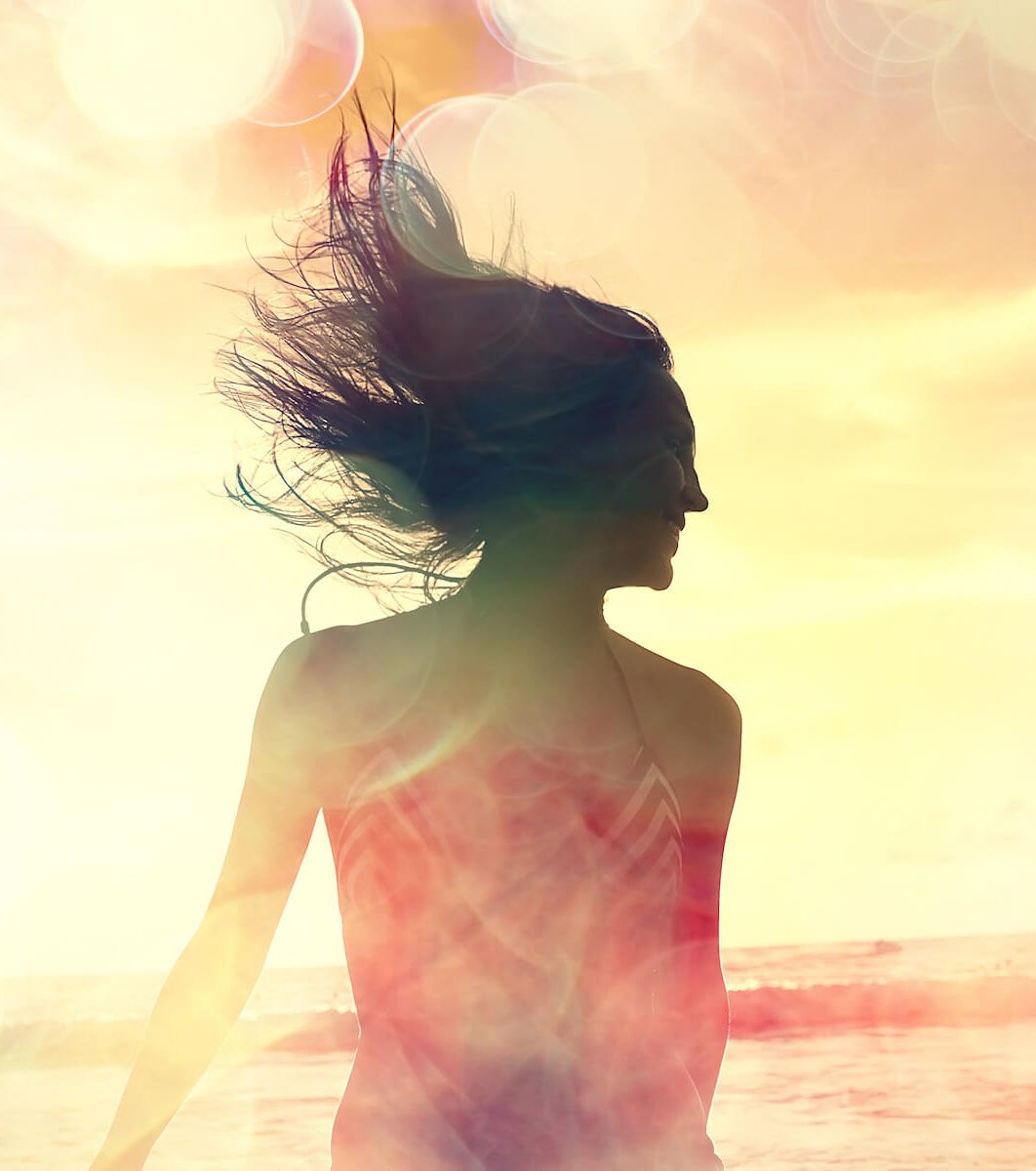 About the Venue
Zonnehuis is a retreat center located in the Netherlands. The venue offers a tranquil and intimate setting, nestled amidst abundant nature. The surrounding landscape, characterized by forests and meadows, provides a serene backdrop for the profound experience.
The owners of Zonnehuis place strong emphasis on sustainability, having integrated several green features such as solar panels and energy-efficient appliances. The accommodations are comfortable and charming, with each house offering modern amenities to ensure a cozy stay.
You can enjoy a range of activities including cycling and walking in the surrounding natural areas.
Begin Your Journey Now!
Are you feeling called to join us on the Sacred Feminine retreat? We're excited to potentially journey with you. To help us ensure a safe, supportive and profound experience for everyone involved, please complete our confidential Screening Form.
Your responses will help us understand your motivations, current health status, and past experiences, and will enable us to determine if this retreat will be a good fit for you. We also use this information to verify that there are no contraindications to sitting with psilocybin.
This form is the first step in our mutual discernment process. Rest assured, your responses are kept in strict confidence and are only used to help us best support you in your journey. Once we receive and review your responses, we will follow up with you to discuss the next steps.
Retreat prices start at €2600.
Click the button below to begin your application.
YOU'VE GOT QUESTIONS? WE'VE GOT ANSWERS!
Browse our Frequently Asked Questions to learn more about our retreat & process.
Do I need prior experience with psychedelics to attend?
What should I expect during the psilocybin ceremony?
What will I need to bring?
What is the accommodation like?
What measures are in place to ensure safety during the psilocybin ceremony?
How many people are on the retreat?
What happens after the retreat?
How do I secure my spot for the retreat?
What is the cancellation policy?